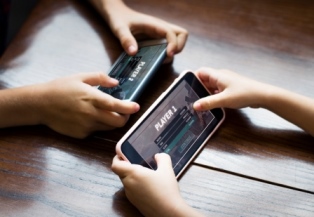 Video Games
Information on video games, online gaming, sexual stereotypes in games, excessive playing, good things about video games, special issues by gender and age, as well as how to offset potential problems with gaming. (Media Smarts)
Gaming and Personal Information
Information about setting privacy controls, why games collect personal information, deleting your personal information, and more (Office of the Privacy Commissioner of Canada). 
Online Gaming and Entertainment
Information about online gaming, as well as a link to online gaming safety tips (Get Cybersafe)
Online Gaming
Tips for caregivers on what their children should know about online gaming, information on gaming addiction, online safety age guides, and online gaming advice (Internet Matters).
Gaming: What Parents and Carers Need to Know
Information and tips on what caregivers need to know when it comes to gaming (ThinkUKnow)
Digital Media: Promoting Healthy Screen Use in School-Aged Children and Adolescents
A position statement recognizing the effects of digital media on school-aged children and adolescents (Canadian Padediatric Society).
Screen Time
Tips and information for caregivers when it comes to screen time (Canadian Paediatric Society)
Social Gaming and Livestreaming Apps Guide
Advice on the latest social gaming and livestreaming apps kids are using (Internet Matters).
Resources for Educators - Video Gaming
Various resources and lesson plans for educators on the topic of video gaming (Common Sense Media). 
Game Reviews and Recommendations
Game Reviews

Game reviews with recommendations on suitability by age. (Common Sense Media)
Best Games: Our Recommendations for Families
The best games for families for PC games, plus games from Wii, Xbox 360, Nintendo DS, and many other platforms. (Common Sense Media)
Gaming Consoles and Parental Controls
What's the Best Game Console for Kids?
Helpful information to decide which game console is right for your family? (Common Sense Media)
Parental Controls on the PlayStation 4
How to ensure safe gaming on PlayStation 4 for kids, including how to set time limits, turn off chat, limit mature content and  block purchases.  (Common Sense Media)
Parental Controls on the Xbox One
How to ensure safe gaming on Xbox One for kids, including how to set time limits, turn off chat, limit mature content and  block purchases.  (Common Sense Media)
Parental Controls on the Nintendo Switch
How to ensure safe gaming on the Nintendo Switch console, including setting time limits. (Common Sense Media)
Fortnite
Parents' Ultimate Guide to Fortnite
It's is the latest online craze, with youth of all ages playing the free, online version known as Fortnite Battle Royale. Find out why so many kids are caught up in the frenzy as well as a review of the game. (Common Sense Media)
6 Fortnite Secrets Kids Know But You Don't 
If you are one of the many caregivers who never played Fortnite, you might not know some of the secrets that your youngster may know that are part of the popular game, including that people are buying and selling their accounts and even playing with their favourite celebrities. (Common Sense Media)
Parent Guides to Other Popular Games
Parents' Ultimate Guide to Apex Legends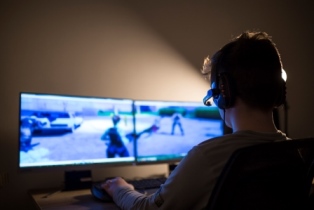 Apex Legends is the latest game to capture the attention of today's youth, with many leaving Fortnite behind for the new battle royale game. A break down of verything you need to know (Common Sense Media)
Parents' Ultimate Guide to Discord
What is Discord? Is it safe? A break down of what you need to know about the popular chat app for gamers, which now has more than 100 million users. (Common Sense Media)
Parents' Ultimate Guide to Roblox
What is Roblox and is it safe for kids? How does it work? (Common Sense Media)
What Parents Should Know About Steam
Steam is a place to buy, play, discuss and learn about games on the internet, and is a social gaming network. Common Sense Media offers information on the popular network. (Common Sense Media)