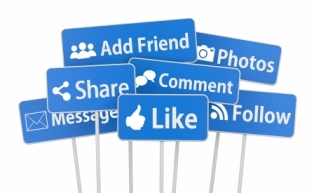 Here you will find reviewed statistics, research, and policy on digital media, technology use, cybersafety, cyberbullying, teen suicide, technology addiction, and more. This is a fraction of the information available, but helps provide some insight and facts about technology use and its impact on today's youth.
Recommended Links for Caregivers and Educators
Research and Policy
Research on digital and media literacy, including The Digital Well-Being of Canadian Families, and Non-Consensual Sharing of Sexts: Behaviours and Attitudes of Canadian Youth (Media Smarts).
Common Sense Research
Research including The New Normal: Parents, Teens, and Devices Around the World, Social Media, Social Life: Teens Reveal Their Experiences, and Virtual Reality 101: What You Need to Know About Kids and VR (Common Sense Media).
Portrait of Canadian Youth
The February 2018 report delving into who are Canadian youth, where they live, and what they are doing (Statistics Canada).
Canadian Health Survey on Children and Youth
The February 2019 report explores issues with an impact on the physical and mental health of children and youth (Statistics Canada).
The Online Lives of Canadian Youth
Research regarding what Canadian youth are doing online (Vanier Institute).
Research
Statistics on bullying, including fact sheets, reports and articles, and research summaries (PREVNet).
Teen Suicide
Information on teen suicide, and what is contributing to suicide among Canadian youth (Centre for Suicide Prevention).
Bullying and Suicide
Fact sheets about the connection between bullying and suicide (Mental Health Commission of Canada).
Technology Addiction
Research on technology addiction and how to find a balance (Common Sense Media).
Internet and Technology
Research on internet and technology, including specified research on its impact on youth (Pew Research Center).
The Digital Well-Being of Canadian Families
How increased access to technology is impacting Canadian families (Media Smarts).
Resources and Research 
Various resources and research related to internet safety, cyberbullying, as wells as support materials (Canadian Centre for Child Safety).