The most important part of supporting children and youth is developing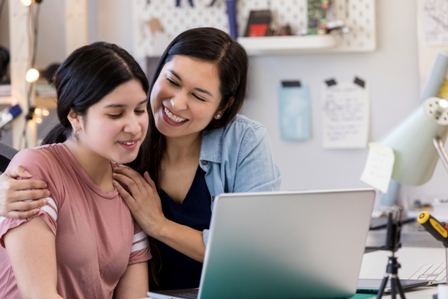 your relationships with them. Be consistent. Build the relationship. Believe them and be kind and non-judgmental as best you can. Focus on their strengths and resilience. Let them know what happened to them was not their fault; that no one asks for bad things to happen to them.
When they are ready to discuss what happened or is happening to them, they will. If they are not ready to talk about it with you, allow them not to be ready. The first stage of healing is safety, and sometimes just having a conversation with your young person on how they can remain safe or find help from another adult (a school counsellor, for example) is enough for the moment. 
Focusing on educating yourself on how to support someone who needs help and about safety and safe environments will be extremely helpful for grounding yourself emotionally if, and when, your young person is ready to share their experiences with you.
We have listed some in-person and online resources related to the issues around cybersafety, legal information, educational materials, and help lines; as well as services and supports for mental health and well-being for children, youth, families, and supporting adults. We hope you find them helpful. Resources are also available regarding PEI, school branches, and policies.
It is not the event that determines whether something is traumatic to someone, but the individual's experience of the event and the meaning they make of it. Those who feel supported after the event (through family, friends, spiritual connections, etc.) and who had a chance to talk about and process the traumatic event are often able to integrate the experience into their lives, like any other experience. (Trauma Tool Kit, 2013)
On Prince Edward Island
Age of Consent: Young People, Sex, and the Law
The resource details what youth on Prince Edward Island need to know about consent and the law (Community Legal Information)
Canadian Mental Health Association – PEI Division
Programs for all ages, as well as education and training for educators and coaches.
Community Legal Information Association of PEI
A non-profit charity that provides free legal services by phone, on its website, through email, its publications, and in its outreach efforts. 
Department of Education and Lifelong Learning
The PEI Department of Education and Lifelong Learning develops and delivers programs and curriculum in English and French to Island children from birth to grade 12 (Government of Prince Edward Island). 
La Commission scolaire de langue francaise (French Language School Board)
La Commission scolaire de langue francaise is an Acadian and Francophone collective that offers French-language education to students with the focus on promoting and developing its language and culture. 
Help My Child


A resource for Prince Edward Island parents and students that assists in connecting those in need of help with professionals in their area (PEI Home and School Federation).
Holland College Counselling Services
Holland College offers counselling services for students and staff of the college's various campuses. 
Mi'kmaq Confederacy
A non-profit tribal council that provides advisory services to member First Nations Councils in five key areas: band governance, community planning, financial, economical, and technical services. The Confederacy offers various services and programs.
Mental Health Services
Mental health services including walk-in clinics, services for youth, adults, and families, as well as addictions services (Health PEI).
PEERS Alliance
PEERS Alliance engages, supports, and educates all Prince Edward Islanders on issues related to sexual health and harm reduction.
PEI Association for Newcomers to Canada
The PEI Association for Newcomers to Canada provides short-term settlement services, and long-term inclusion and community integration programs to new immigrants in the province of Prince Edward Island. 
PEI Family Violence Prevention Services Inc.
Family Violence Prevention Services Inc. is a community volunteer organization dedicated to the eradication of physical, emotional and sexual violence in families through advocacy, prevention programs and services designed to empower and support those affected by family violence.
Public Schools Branch 
The Public Schools Branch encompasses the 56 English-language schools in the province. 
PEI Rape and Sexual Assault Centre
The Prince Edward Island Rape and Sexual Assault Centre is a non-profit, government-funded organization that provides services to adults and youth survivors of recent or historic sexual assault and childhood sexual assault and abuse. Services include therapy, support, and information.
RCMP on Prince Edward Island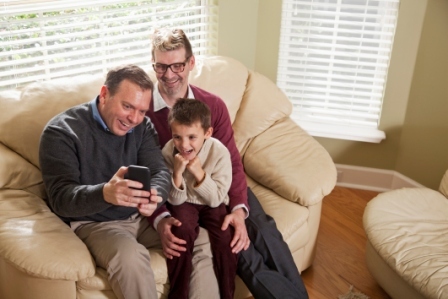 Find your local RCMP detachment by visiting the RCMP's website. 
Student Well-Being Teams
Student well-being teams work in PEI schools advising, consulting, and provide service to children and youth struggling with mental, social, and physical health issues (Department of Education and Lifelong Learning)
The Island Helpline
Free, confidential emotional support and crisis intervention to Islanders of all ages. If you need help, call 1-800-218-2885.
The Microphone Project
The resource helps educators, parents and community group leaders start conversations with students on the topic of consent, healthy relationships, communication, and support. (The PEI Department of Education and Lifelong Learning)
University of Prince Edward Island Support Services
The University of Prince Edward Island offers various support services around emotional and physical health for its students. 
University of Prince Edward Island Counselling
The University of Prince Edward Island offers confidential, short-term counselling services for its students. 
University of Prince Edward Island Fair Treatment Office
UPEI's Fair Treatment Office works with students, staff, and faculty who experience forms of harassment and discrimination at work, and to maintain the rights of those individuals to participate in activities at the University without fear of discrimination or harassment.
University of Prince Edward Island Sexual Violence Prevention and Response Office
UPEI's Sexual Violence Prevention and Response Office (SV-PRO) is a safe and confidential space for students, staff, and faculty who have experienced sexual violence to obtain support. 
Women's Wellness Program & Sexual Health Services
The Women's Wellness Program & Sexual Health Services provides reproductive and sexual health care to Islanders of all genders, orientations and ages at various sites across PEI. 
Online Resources
There are various online resources available for youth and adults when it comes to cybersafety,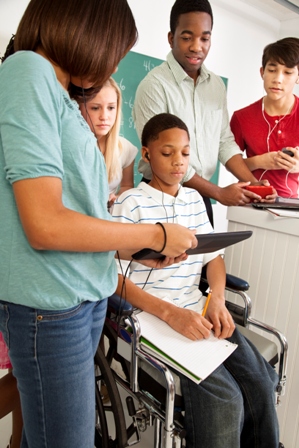 cyberbullying and where to get help. There are helplines available, live chats, and information available about removing pictures, addressing self exploitation, and where to go to for support and additional help.
Crisis Text Line
Free, 24/7 support for people in crisis, connecting those who text HOME to 686868 in Canada to text with a trained crisis responder.
Cybertip.ca
Canada's tip line to report the online sexual exploitation of children.
Downloadable Resources
Downloadable resources for youth and adults, including information on removing pictures, the law, addressing self/peer exploitation, and cyberbullying (Need Help Now).
Healthy Living - Mental Health
Resources on healthy living, including information on mental health and understanding bullying (4-H Canada). 
Kids Help Phone
Support for youth in a number of areas, and available 24/7. Free, confidential support by phone, live chat, text or can make referrals to resources in your area.
LBGTQ2 Secretariat
Information and resources related to the Government of Canada's work to improve equality for LBGTQ2 communities through the promotion of human rights and development of inclusive federal policies, programs and laws (Government of Canada).
Lifeline
Provides 24/7 national support, with volunteers available to effectively address the caller's immediate issues (Bullying Canada).
PFLAG Canada
Canada's only national organization that offers peer-to-peer support to help all Canadians with issues of sexual orientation, gender identity and gender expression.
Other Resources
Listed below are some other resources related to cyberbullying, as well as a resource from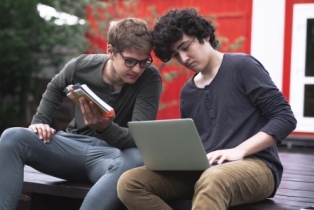 Media Smarts on current cross-country curriculum when it come to media education.
CyberSafe Toolkit
Public Safety and Emergency Preparedness Canada has a number of publications on internet safety and digital citizenship, including a guide for caregivers, and a Cyber Safe Tool Kit (Government of Canada).
Cyberbullying Resources
Various resources on cyberbullying, focusing on Canadian resources when possible, many of which listed individually under related categories on Cyber Safe Care (PREVNet).
Media Education in Prince Edward Island 
MediaSmarts, Canada's Centre for Digital and Media Literacy, has compiled a curricular overview, as well as information about professional development for media education, for each of the Canadian provinces and territories. The listing for Prince Edward Island includes the subjects covered in Prince Edward Island pertaining to digital and media literacy, beginning as early as kindergarten (Media Smarts).
Tip Sheets
Downloadable tip sheets for use in classrooms, and in the home, as well as information for youth (PREVNet).