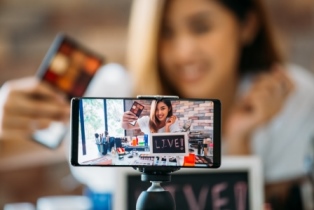 Parents' Ultimate Guide to Livestreaming
Facebook Live or playing Fortnite - it's almost  like being there but is it safe for kids and what rules should be in place? (Common Sense Media)
Safety Concerns with Cake — Live Stream app
Information about the livestream app "Cake", which can be used to video chat as well as concerns about sexual content. (Cybertip)
Livestreaming
The article delves into the world of livestreaming, what it has become so popular, what parents should know, and possible risks for youth when livestreaming (Parent Info). 
Livestreaming and Vlogging Parents' Guide
A guide for caregivers to learn more about live streaming and vlogging, how children use it to interact, and what to do to keep children safe while doing it (Internet Matters). 
Social Gaming and Livestreaming Apps Guide
Advice on the latest social gaming and livestreaming apps kids are using (Internet Matters).
A Short Guide to Livestreaming
A short guide on livestreaming and its risks (Thinkuknow). 
Livestreaming 
Categorized resources on livestreaming, including the pros and cons (Childnet International). 
To Stream or Not to Stream
Including information on livestreaming (Childnet International). 
Video Sharing 
Resources and information on streaming and video sharing (Media Smarts).