Texting and Instant Messaging
Cellphones and Texting
Information on cellphones and the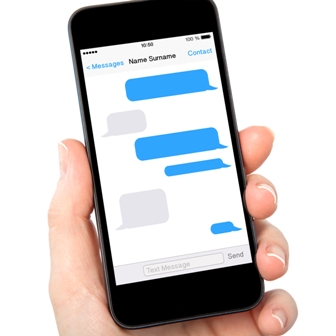 prevalence of texting with today's youth, including why this form of communication is so popular (Media Smarts).
Instant Messaging
Information on instant messaging, its appeal to youth today, and tips how to manage instant messaging at home (Media Smarts). 
Teen Texting Slang (and Emojis) Parents Should Know
The blog breaks down the language of texting, from harmless banter to texting slang that should raise red flags with caregivers (McAfee.com).
List of Texting and Online Chat Abbreviations
The online technology dictionary for students, educators and IT professionals offers an up-to-date list of texting and online chat abbreviations (Webopedia).
Emojis
Emoji Maze
A fun and informative resource aimed at helping youth determine what emojis are fun and which ones can be mean (Telus Canada). 
Parents' Guide to the Language of Emojis
The internet safety business provides a look at the language of emojis (Netsanity)
Emojipedia 
A resource where you can do a search for an emoji and find out its meaning (Emojipedia).
Sexting
Sexting
Resources for caregivers and educators about sexting, why youth do it, and how caregivers, educators, and law enforcement are responding (Media Smarts). 
Sexting
Information for caregivers on sexting, including statistics (Canadian Paediatric Society). 
Parents, Do You Know the Most Common Emojis Used in Sexting? 
The article is a first of four in a series called Parent Translation, which also includes the most common slang words for testing, and a list of porn-specific terminology (Educate Empower Kids).
Talking About Sexting
Resource on talking about sexting, which includes a video, with your youngster (Common Sense Media).