Healthy Relationships and Healthy Boundaries
Talking With Teens About Healthy Relationships
Youth, primarily teens, use technology for all types of relationships, including romantic, and often spend a lot of time messaging or texting. Find advice and tips about healthy relationships and and the age of consent for sexual activity. (Protect Kids Online)
Healthy Personal Boundaries Online Start Offline
Teach your children how to be aware of others' behaviour, starting with our everyday life offline. Get insight on when to introduce personal boundaries with children. (Protect Kids Online)
Intimate Images
Intimate Images
Tips for caregivers on what to do when a child shares an intimate/sexual picture or video with someone and that intimate/sexual picture or video was shared online with others or by phone. (Protect Kids Online)
Age of Consent: Young People, Sex, and the Law
The resource details what youth on Prince Edward Island need to know about consent and the law (Community Legal Information)
Non-Consensual Distribution of Intimate Images
Tips on what to do if you are the victim of non-consensual distribution of intimate images (Cybertip.ca)
Removing Pictures and Videos
Information and resources on removing sexual pictures and videos from the internet. (Need Help Now)
Know the Law About Sharing Intimate Pics Online
Information on the legal consequences of sharing intimate photos online. (Get Cybersafe)
Help! Someone shared a photo of me without my consent
A tip sheet on what to do if a photo is shared without consent. (Media Smarts)
Online Sexual Exploitation: Who is at Risk?
Learn about who is at risk and how to prevent it. (Media Smarts)
Self/Peer Exploitation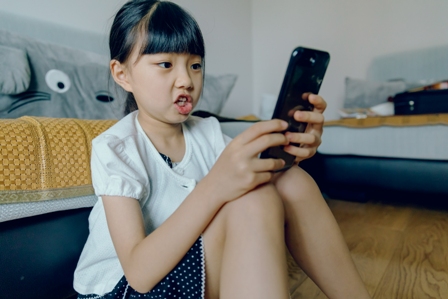 More commonly referred to as 'sexting', self/peer exploitation is creating, and sending or sharing sexual images and/or videos with peers online or via electronic devices. (Protect Kids Online)
What is Online Sexual Exploitation and Abuse
Information on online sexual exploitation and abuse, including the signs and how to get help. (Kids Help Line)
Tech-Facilitated Violence - Criminal Case Law
A module designed to address how criminal law can respond to technologically-facilitated violence (The eQuality Project).
Sexting
Sexting
Media Smarts offers information and resources for caregivers and educators about sexting, why youth do it, and how caregivers, educators, and law enforcement are responding (Media Smarts). 
Talking to Kids About Sexting Tip Sheet
A tip sheet for how to start conversations about sexting. (Media Smarts)
Sexting Handbook
Download this handbook for tips, advice and stories of individuals who have experienced the repercussions of sexting, with tips and advice. (Common Sense Media)
Sextorion
Teens can be vulnerable to sextortion as their need for acceptance and belonging drives their decisions.
Sextortion
Find information about its risks; what you can do; and tips on how to speak to teens about the issue. (ProtectKidsOnline.ca)
Don't Get Sextorted
For youth and adults (Cybtertip)
Sextortion - Cybertip.ca
What is sextortion and how to get help. (Cybertip)
Self/Peer Exploitation - Family Resource Guide
A guide to help families with dealing with a self/peer exploitation incident. (Need Help Now)
Self/Peer Exploitation: What Parents of Teens Need to Know
Information for caregivers with teens when it comes to self/peer exploitation. (Need Help Now)
Sexual Violence 
Intimate Images and Sexual Violence
Activity books, information, and other resources for students about intimate images and sexual violence, and self/peer exploitation resource guides for schools and families. (Cybertip)
Luring
With technology comes risks like online luring. Learn about the risks, why teens are vulnerable, and how to talk together about it. (Protect Kids Online)
Parent Guide – Canadian Centre for Child Protection
Download this parent guide for information on sexual exploitation and sexual abuse, and how to help prevent a child from victimization. (Commit to Kids)